Rise in Postal Worker Dog Attacks
Rise in Postal Worker Dog Attacks
Coinciding with Dog Awareness Week, Royal Mail have released statistics focusing on their staff being on the receiving end of increasing dog attacks, prompting a discussion on the need for good dog training and liability insurance.
Royal Mail have reported that they have seen a 14% rise in dog attacks in 2023 on their workers, with Tunbridge Wells, Belfast, Sheffield, Portsmouth, and Bristol leading the Royal Mail dog attack hotspot list.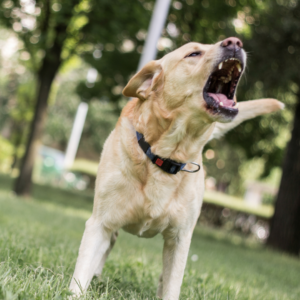 1,916 dog attacks on postal workers were recorded up to the end of March 2023, an increase of 14% on the previous year and amounting to an average of 37 attacks a week.
47% of the reported incidents happened at the front door, whilst 27% occurred in the garden or drive with a shocking 20% taking place through the letterbox, a lot of the incidents were not minor, with one employee being attacked so badly, she was in hospital for one week and could not return to work for six months. The dog was euthanised because of the severity of the attack.
Prevention should always be at the forefront of any owner's mind, with easy access to dog training providers across the country and a variety of training advice and videos online, there really is no excuse for a lack of recall or basic good manners. (Search for a dog trainer by clicking HERE).
However, what happens if your dog attacks a postal worker? Not only are you at risk of your dog being euthanised, you are open to private legal action which could result in extensive legal fees and compensation payable to the injured party. All of British Pet Insurance's dog policies either include public liability cover as standard or is available as an optional extra,  Liability cover is designed to cover legal fees and damage costs that are as a result of your dog injuring a stranger or property.*
The advice is clear;
Undertake training with your dog from a young age.
Teach good manners at the front door.
Follow the advice of pet professionals and your vet.
Insure your pet.
Make sure your insurance policy includes Liability cover.
*Terms, conditions and excesses apply and may be varied at renewal. Cover is subject to acceptance criteria, policy limits and exclusions may apply. Please consider the policy wording before making a decision to purchase the product.