The UK's 10 most popular dog breeds
UK's most popular dog breeds
The PDSA February 2020 report shows that 51% of UK adults own a pet, and out of that 24% of UK adults have a dog with an estimated population of 10.1 million pet dogs.
So, what are the top 10 UK's most popular dog breeds? Read below to find out.
Mixed Breed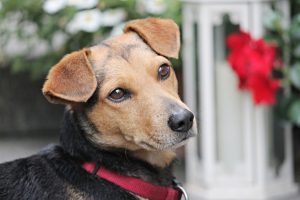 Taking the top spot is the mixed breed. A mixed breed is when the dog is three or more different breeds, also known as a mutt or mongrel. Because of the nature of their breeding, every mixed breed is unique in their looks and personality.
Labrador Retriever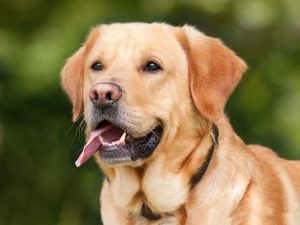 You will always spot one on your walk as they have been a firm favourite amongst UK dog owners for years. This is down to their loyalty, affection and joyful energy, and not only this but they are also incredibly intelligent and loving.
Cocker Spaniel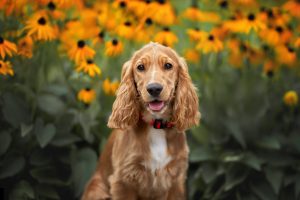 The cocker spaniel is definitely one of the most handsome breeds, and perfect for first time dog owners as they are relatively easy to train and can adapt to most living conditions. On top of this, they are loving and joyful with a glorious head of hair!
Jack Russel Terrier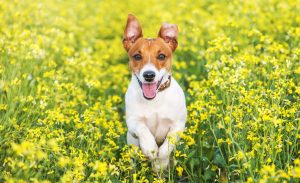 This dog breed dates back to centuries when they were bred for hunting. They are affectionate however can be aggressive to other dogs (little dog syndrome!). The Jack Russel is also generally one of the healthiest breeds.
Staffordshire Bull Terrier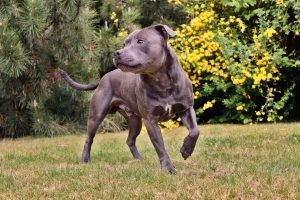 Often known as a Staffie, they were initially bred for dog fighting, bull baiting and vermin control. This tainted their reputation which is a massive shame as they are the most affectionate companion! They're big softies, intelligent and courageous, making them wonderful family pets, they are also very affectionate towards children.
Cockapoo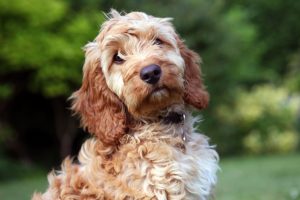 A cockapoo – a mix between a cocker spaniel and a poodle, they are one of the most popular crossbreeds available. Mixing these two breeds means you get a dog of high intelligence, spirit of a poodle and sturdiness of a cocker spaniel, making them a perfect family pet. The cockapoo is also perfect for first time owners as they're fairly easy to train and only require 15-30 minute walk each day.
French Bulldog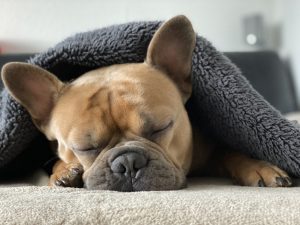 Also known as Frenchie, are miniature, fun-loving bundles of joy with a personality that will always put a smile on your face! One defining feature of the French Bulldog is their stubbornness, however they are intelligent and always eager to please.
The well known French Bulldog is among our most popular dog pet insurance plans and continues to be month-on-month.
Border Collie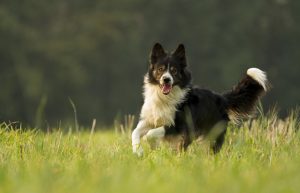 The Border Collie is incredibly intelligent and were initially bred for herding livestock, like sheep! They're full of energy which means they require at least 2 hours of exercise a day, and don't do well being by themselves. They are very affectionate and are great with kids and other dogs, however, they're very sensitive and don't like living in a chaotic household.
Shih Tzu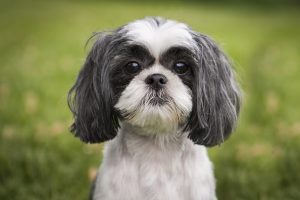 The famous Shih Tzu has a gorgeous coat and playful attitude, they are perfect for novice owners as they require shorter walks than most dogs and can adapt to any home environment. Although they have gorgeous coats, they will need to be kept in good condition with regular grooming.
Chihuahua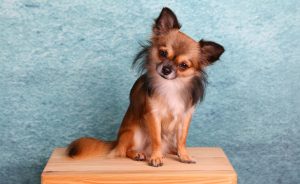 Did you know that the Chihuahua is the smallest dog breed in the world? Although small, they have big personalities. They are full of charisma, charm, and energy, which makes them the perfect companion. They require minimal grooming or exercise and they're pretty easy to train too.
Owning a dog can be a fun and rewarding experience
However, if they suffer an illness or injury, it can also be both stressful and expensive. British Pet Insurance Services can provide the support you and your dog need, whether it is with your insurance cover, making a claim or just helpful advice along the way.
Get a quote