6 exotic pets who are celebrities and influencers
6 exotic pets who are celebrities and influencers
We've all heard of people being Instafamous, Youtubers and the likes of, becoming top celebrities in their own right. All earning millions every year sharing their stories and lifestyles with the world via social media. But did you know, there are also hundreds of exotic pet celebs all over the world, doing exactly the same?
We've scoured the internet to find the most impressive, exotic and unusual pets that have become the most popular social media influencers in the World. All with a huge fan base of loyal animal loving followers.
Why do people follow social media influencer pets?
The basic crux of it is; people like to see cute animals, doing cute things. Exotic pets are amongst the most popularly followed animals, because they are different, unique looking and create content you wouldn't ordinarily see on your feed. Many feel that scrolling through the usual posts from friends and family and other celebrities, give you that thrill of, wow what an amazing life they have, but then you are overcome with FOMO; with pets you can't compare your life to theirs, making their content fun and so unimaginably unattainable that it doesn't cross your mind to want to live like an animal from the internet.
How do animal social media influencers earn money?
Whichever platform the masterminds behind the pet's profile are using to captivate their audience, they all earn a living the same way. Youtubers that vlog their daily lives with their fury or scaly friends earn their wages from advertisements on videos, sponsored review videos and content; much like an insta-famous animal will be paid to mention certain brands in their posts or stories. There have been recent legislation changes in the UK and other regions regarding the transparency in the industry around disclosing paid ads. Regardless the pet super stars are still going strong. Most pet influencers use a number of platforms to build up their personal brand including Facebook, Twitter, Instagram, Youtube and a blog. See our list of the top pet celebs below.
Facebook followers: 886K
Instagram followers: 2.6M
Youtube followers: 62K
Twitter followers: 9K
Bio: Juniper is a North American red fox living out her life in a home full of rescued exotics. Juniper was born in captivity and has descended from fur-farm foxes. Because of her genetic differences from a wild counterparts she can not be released into the wild, but she lives a happy, full lives with her loving adoptive family, fig the fox and her doggo brothers.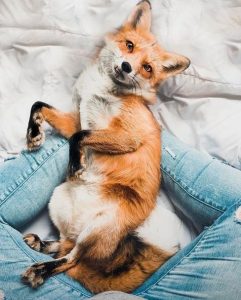 Facebook followers: 7.1K
Instagram followers: 367K
Bio: Meet Hamlet. A California stylin', insta-famous pig living in Nashville. Hamlet is known for her unique & eccentric fashion sense. This piggy isn't just a cute face, She is a therapy pig. While stealing the hearts of Instagram, Hamlet enjoys a spoiled lifestyle like every pig should. Hamlet's adventure began with her human, Melanie in 2014. Hamlet was given to Melanie when she was experiencing a large increase in breakthrough seizures. Melanie lost her independence and struggled with depression. Once Hamlet came into Melanie's life, a brighter adventure began to unfold. Hamlet's spunky, sweet personality brightened her human's worst days and gave her something to focus her energy on.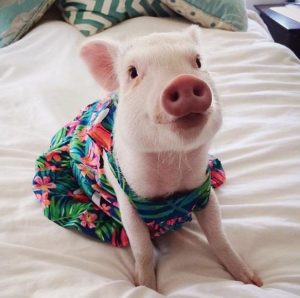 Facebook followers: 135K
Instagram followers: 1.5M
Bio: In October 2014, when Pumpkin was just 1 month old, she fell out of a tree in Rosie Kemp's backyard. The little raccoon was very weak and had a broken hind leg. It soon became clear to the Nassau, Bahamas resident that the little animal's mother wasn't coming back for it. The nearby Bahamas Humane Society was unable to take in an orphaned raccoon, so Rosie Kemp and her daughter, Laura Young, took in the little raccoon themselves. With the guidance of friends who had experience with raccoons, the family cared for her and named her Pumpkin.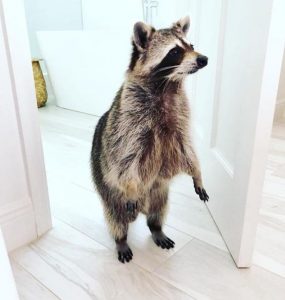 Facebook followers: 28K
Instagram followers: 1M
Bio: Diddy Kong and Yeti Kong were born in Miami, Florida, and have an incredible story. When Diddy Kong was born, his Mom and siblings died upon birth. We had to bring him in and show him an incredible life. We decided to get Yeti Kong after learning how important it is for monkeys to have a playmate. Diddy Kong and Yeti Kong are BEST friends and do everything together!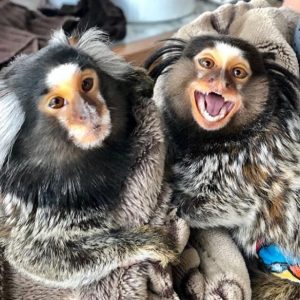 Instagram followers: 136K
Bio: During her senior year at South Carolina, Mathias started to give serious thought to getting a dog. But when her sister, Callie, called to say a boy she knew at College of Charleston was giving away a hedgehog, Anna Mathias drove down the next day.
"Callie knew how much I loved hedgehogs," Anna said.
Mathias started posting photographs of the then-unnamed hedgehog on Instagram within hours after picking him up. She posted so many photos of Lionel — named for pop singer Lionel Richie — that her friends asked her to stop.
Mathias wasn't about to stop posting photos of Lionel and decided to create his own Instagram account. Lionel had 1,000 followers in a week and 27,000 followers in less than six months after Joe Jonas, and the likes of LADbible got involved with reposting pictures.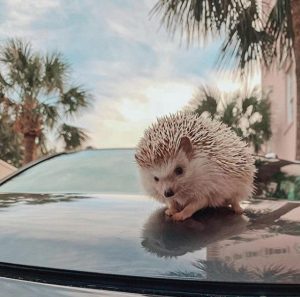 Instagram followers: 55.6K
Bio: This "lovable and curious cockatiel" has been fluttering his tiny wings on Instagram for a few years now, bringing nothing but smiles to the faces of his followers. Jack is a Cockatiel from Brazil who has mastered the platform to the delight of his fans, often sharing the stage with his best friend, a tiny Teddy Bear. His minimalist approach to photography is simple, combining his beautiful plumage with charming choices of tiny props. More than 50K people follow Jack as he plays sports, hangs out with his owner, or stops for the occasional snack. Whether he's posing with flowers or buried in popcorn, Jack never disappoints.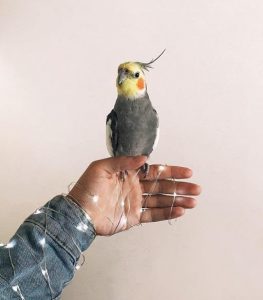 British Pet Insurance Services offers a range of exotic pet cover levels, insuring; lizards, snakes, tortoises, parrots, birds of prey and small mammals. With up to £5,000 vet fees and a range of optional extras, select the level of cover to suit your needs.
Get a quote today